Assembly International Ministries wholeheartedly serves as a partner to the Peniel Gospel Team, a church planting ministry among unreached people groups based in northeast India. By God's outpouring of grace, Peniel Gospel Team is fruitfully reaching unreached people groups with the gospel of Jesus Christ. Currently, Peniel Gospel Team is working with 70 people groups, 38 of which have been reached for the gospel through their work! However, the need remains great, as there are still 825 unreached people groups in their area.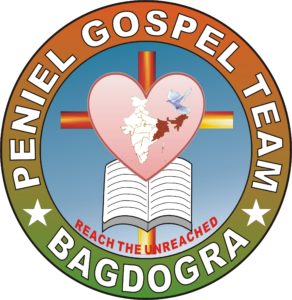 Church Planting
The church is God's ordained means to reach the world, so Church Planting is PGT's primary ministry that everything else supports. PGT's aim is to plant a church in every single village in their area. Over the past 43 years, over 400 churches have been planted by their ministry.
Training Evangelism Teams
Evangelism Teams travel from village to village, often through jungles, sharing the good news of Jesus' death, burial, & resurrection with those who have yet to hear.
Traveling Teaching Teams
Teaching Teams travel from village to village teaching young disciples what it means to follow Jesus and love not the world—how to be set apart from their culture, and yet engaging it with the gospel of Jesus Christ.
College & Seminary Training
PGT trains & teaches the Word of God, equipping future leaders to serve as pastors, missionaries, and evangelists.
Children's Ministry
Jesus said, "Let the little children come to me, and do not hinder them" (Matthew 19:14). PGT provides free education, free meals, and the life-giving message of the love of Jesus Christ through Child Blessing Centers.
Orphan Ministry
Knowing God as a "father to the fatherless," PGT cares for orphans and shares God the Father's heart with them.
Relief Work & Vocational Training
From flood disaster relief to training village women in new trades (such as sowing or weaving) PGT seeks to care for the whole person, meeting both physical and spiritual needs in their communities.